Rumour: Has Nintendo Accidentally Leaked Metroid: Samus Returns For Switch?
Source: https://bit.ly/32DsarU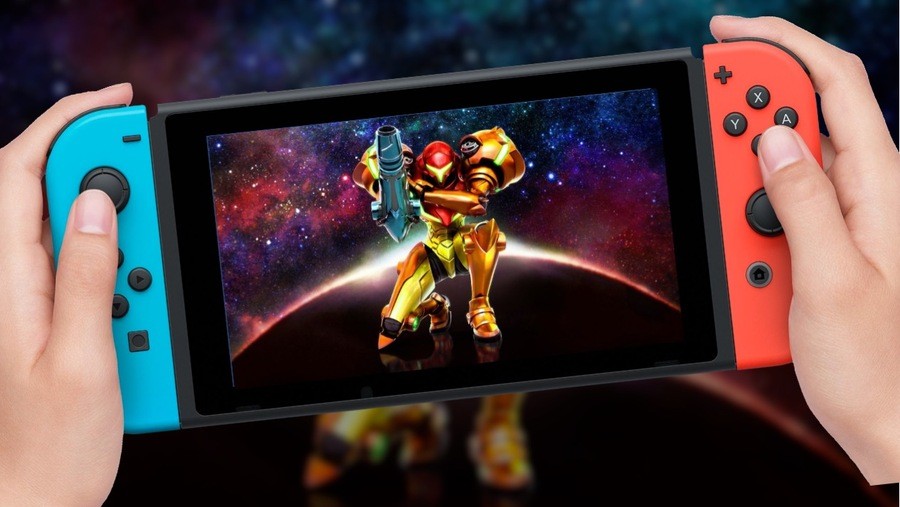 Nintendo's official website may have accidentally leaked an upcoming Metroid title for the Nintendo Switch.
As spotted by YouTube user PapaGenos, an image displaying what appears to be a Metroid game being played on a Switch console has been uploaded to Nintendo's site. It can be found on a product listing page for the 'Super Metroid Skin & Screen Protector Set'.
As PapaGenos explains, the image appears to show Metroid: Samus Returns, a reimagining of Metroid II: Return Of Samus which launched on 3DS back in 2017. This isn't a simple copy and paste job, however, as the scene on display appears to have been recreated to fit on the Switch's larger, differently-proportioned screen, indicating that a new Switch port may well exist
Earlier this year, Nintendo accidentally leaked Kirby Fighters 2 on its website ahead of any official announcement. While you wouldn't usually expect Nintendo to leak its own games, perhaps this is yet another oversight?
Of course, it's worth noting that the image could well be an edit created purely to sell this new skin and screen protector product, and until Nintendo officially confirms the existence of any other Metoid games on Switch, we should all keep any hopes we might have in check.
After all, at least we have Metroid Prime 4 on the way. At some point…
via Nintendo Life | Latest Updates https://bit.ly/2W7NPoG
November 11, 2020 at 12:30PM